Yoga Retreats at Aqua Nicaragua are like no other. The seclusion of the private cove and the abundance of nature surrounding you will allow a quick disconnect from anything unneeded. Aqua offers daily open level yoga classes and a selection of carefully designed Wellness Programs to help you make the most of your time away with us.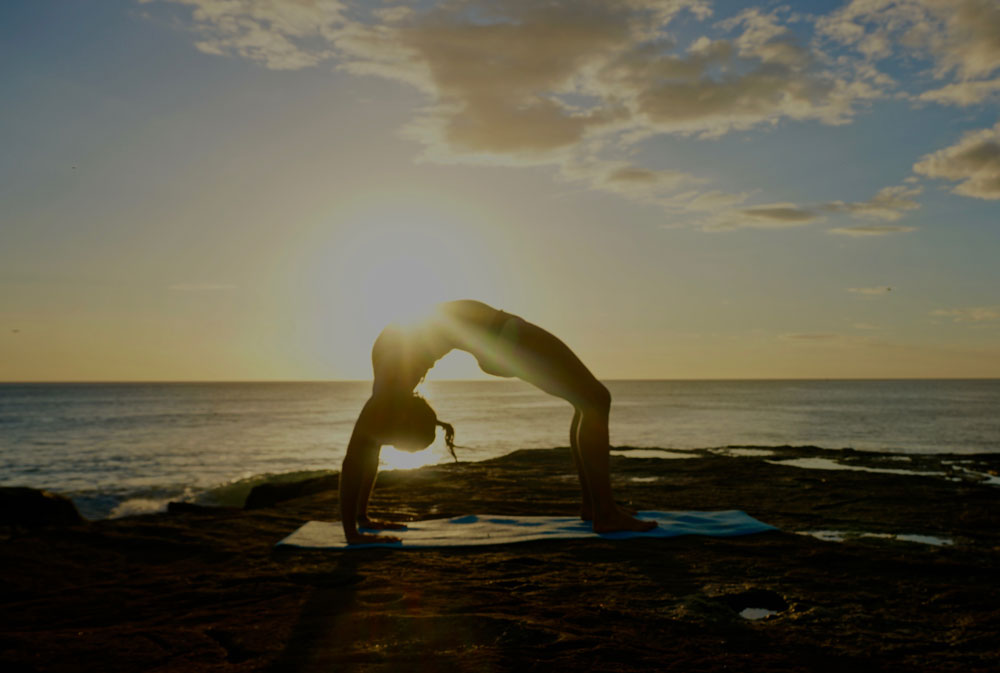 ---
PAST AQUA YOGA RETREATS WITH VISITING TEACHERS
---
ALTA RETREATS – KATHRYN NICHOLS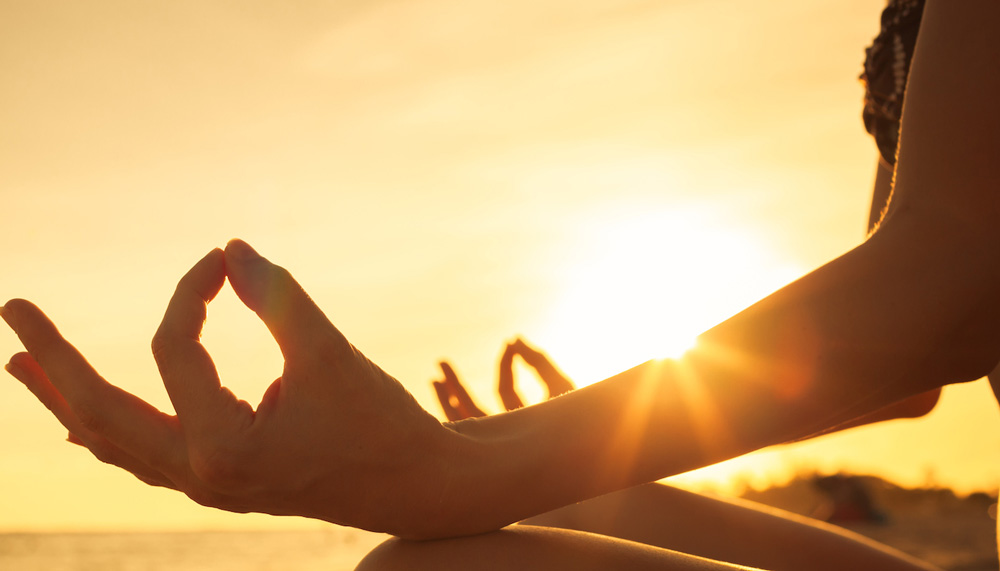 December 28th 2018 – January 3rd 2019
Alta designs luxury, transformational yoga retreats with an emphasis on personal development, led by respected leaders in their fields. Alta (meaning "high") is inspired by mountaintops everywhere. We believe in helping people discover heightened levels of freedom, awareness and vitality through yoga and other healing modalities. Our carefully curated retreats are set in inspirational destinations across the globe, giving you the chance to expand your comfort zone, discover a new culture, and take in the sacred energy of each place. Each retreat is unique, but all focus on fostering integrated mind-body-spirit wellbeing and community building, as well as a spirit of adventure and discovery.
NURTURING 10 DAY RETREAT WITH ROBIN ROTHENBERG & MOLLY MCMANUS

YOGA ADVENTURE RETREAT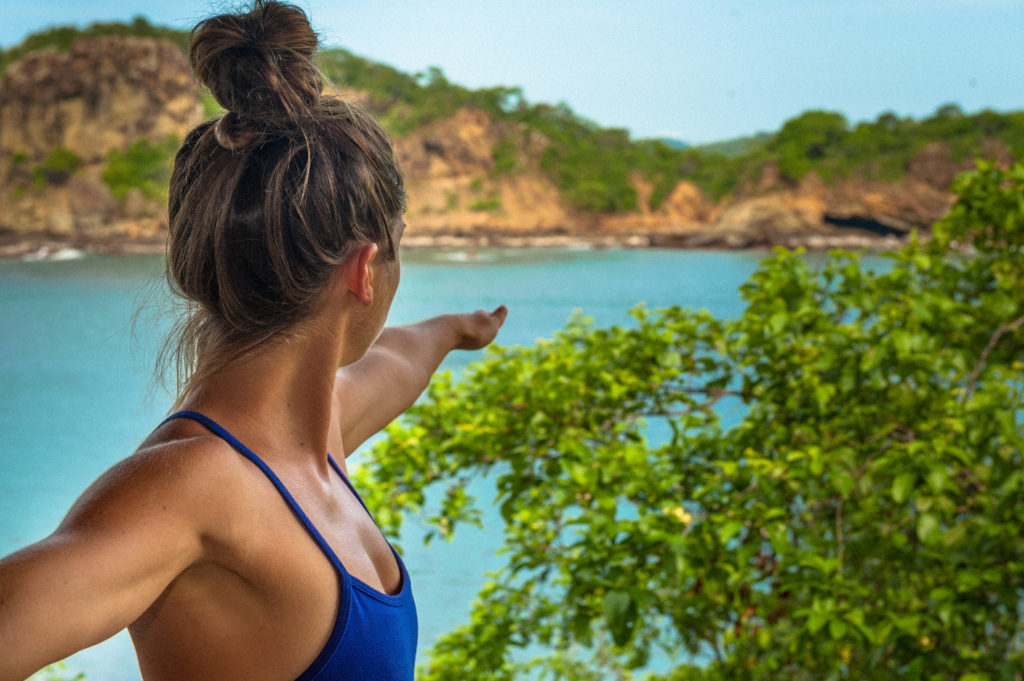 August 6th – 11th 2018
Become inspired and push your boundaries with us as we embark on a 6 day adventure-packed, yogic journey.  Meditate in the morning.Surf in the afternoon.During this retreat you'll explore your yoga practice both on and off the mat.  Through daily yoga, meditation, and varying adventures awaken your senses, and rejuvenate your mind and body.This 6 day retreat will leave you feeling exhilarated and motivated to tackle life's next adventure — whatever it may be!
Enjoy 2 Yoga Classes per day (incorporating teachings of Iyengar, Hatha, Restorative, Yin, and Vinyasa).**

Daily Meditation practice

Pranayama Workshop

Make your own Mala necklace

Sunset hike to Giant's Foot (Pie de Gigante)

Hike Mombacho Volcano

Ziplining

3-hour Surf Lesson

Daily Breakfast and Dinner with Vegetarian, Vegan and Gluten-Free Options

Transport to & from Managua Airport to Aqua Wellness Resort
This incredible retreat will see you spending your days along a pristine private stretch of beach in Redonda Bay and your nights among the jungle in one of our renowned tree house suites. Paddle boards, surfboards, kayaks, bodyboards and snorkeling equipment are all included in your stay for both invigorating or relaxing water activities.  Receive 20% off spa services during your stay with us. We look forward to adventuring with you!
*Limited Space* with room for only 20 guests
**Please note the 2 daily yoga classes, meditation, Make your own Mala necklace class and the Pranayama Workshop will also be available for purchase for other guests visiting Aqua during your stay (these guests will not receive the discounted room, 20% discount on spa services or be joining on off-site adventure activities).
Here at Aqua, we yearn to share yogic lifestyle and practices with all who are open to receiving.  We hope you will join us and embrace this philosophy.To learn more contact us at yoga@aquanicaragua.com for more information on our upcoming yoga retreats.  
---
January 20th – 30th 2018
Experience the masterful teaching offered by internationally recognized Yoga Therapists, Robin Rothenberg of Essential Yoga Therapy and Molly McManus of Yoga North SomaYoga Institute. Our time will be beautifully balanced with opportunities for adventure, relaxation, and the 8-fold path of yoga.  Robin and Molly bring a depth and breadth to their teaching, reflective of years of intensive work in the field of yoga therapy. Their expertise allows them to creatively customize practice to ensure safety, while challenging each student to move beyond self-imposed limitations of mind and body. Regardless of level of experience or physical condition, this retreat will transform your understanding of yourself and support healing at the level of the heart.
This is the perfect retreat for friends and couples to attend together as our focus on personal healing and transformation accommodates the most faithful to the most reluctant yogi! The flexible schedule allows those who choose to partake in the rich teachings of yoga two daily options for sadhana (practice); Balancing more vigorous morning sessions with meditative, restorative practice in the afternoon or evening. There will be ample opportunities for friends or partners who would rather enjoy themselves in a full day of sun worship or surf adventures to play on their own and explore the beautiful Nicaraguan coastline as they feel called.
Click HERE for more information.
---
WELLNESS AND YOGA ECO RETREAT WITH CHRISTINE LEE & JESSY THOMAS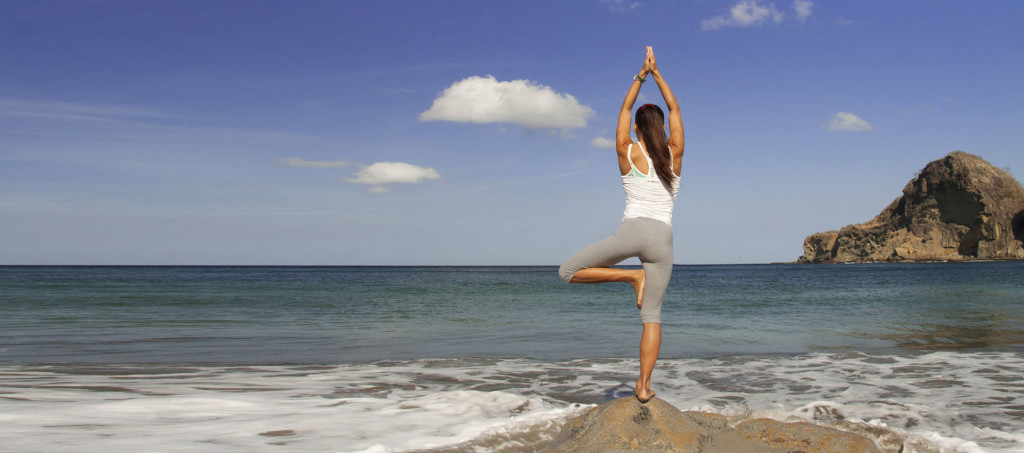 February 3rd – 10th 2018
On this retreat, experienced and skilled facilitators, Jessy Thomas and Christine Lee, combine forces to offer yoga, meditation, movement training, mindfulness, personal development, and an exploration into body-based and emotion-focused approaches to the working with your inner experience. You will also enjoy ocean activities like kayaking, fishing and world-class surfing. Or you can spend time on the beach, hiking in the area or checking out the surfing scene at Playa Gigante next door.
Find out more HERE.
---
TREEHOUSE YOGA ESCAPE WITH BLISSFUL ENERGY YOGA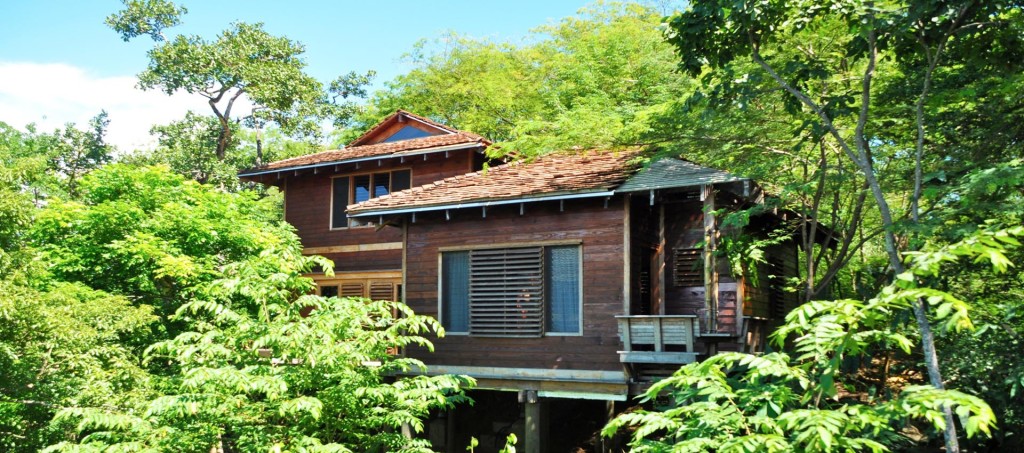 February 17th – 25th 2018
Wake up each morning ready to delve into your body and breathe in preparation for the amazing day ahead of exploration or relaxation! Each morning will open to a guided meditation and an intention-based Vinyasa flow practice. We will go deep in our yoga practices soaking in the nature of our surroundings.
Due to the intimate size of the group each student will receive personal attention and will be guided to their highest potential through Stephanie's individual guidance. After the day time high of exploring and connecting with nature, our evening practices will be a combination of Yin and Restorative to ground us back down and calm the senses. Yoga Nidra will also be offered to dive more deeply inward.
Find out more HERE.
---
'WARRIOR2WOLFE'
AMY WOLFE + AHMED SOLIMAN YOGA RETREAT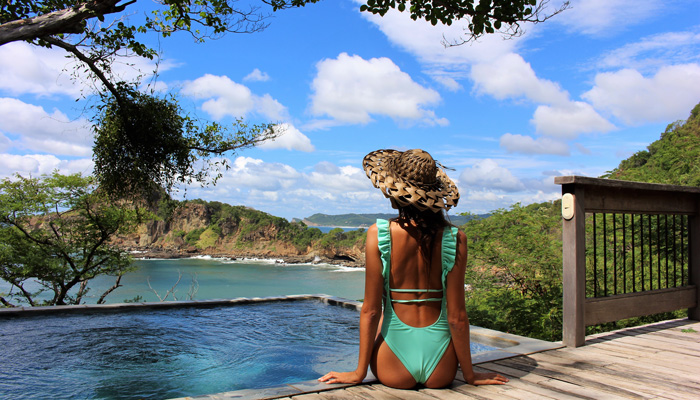 March 4th to 10th 2018
The winter blues are a real thing; this retreat is an opportunity to take your beach vacation to the next level. Escape to a beautiful Aqua Nicaragua Wellness Resort with a private beachfront for a week of yoga, soaking up the sun, water adventures, clean eating & re-setting.
– 6 nights stay at Aqua Wellness Resort
– All meals (light breakfast, lunch, dinner) (vegetarian options available, locally sourced and organic whenever possible)
– 2 daily yoga classes on Aqua's oceanfront platform
– Round trip airport transfer from Managua International Airport to Aqua
– Access to Aqua's private beach and beach toys (kayaks, snorkeling gear, etc.),
– Guided group hike & picnic
For more information & to book – Click Here!
---
YOGA RETREAT – "THE LIFE TUNE-UP"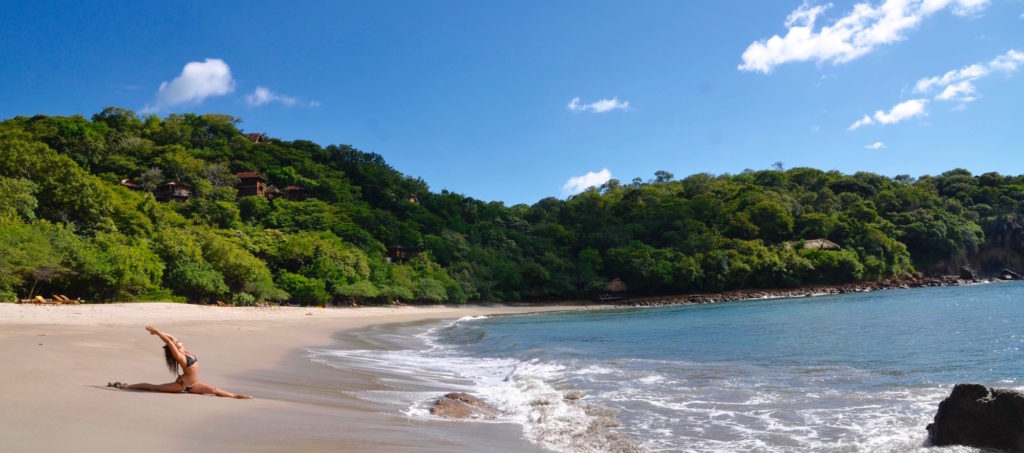 TBA March 2018
Come join our Wellness Warriors here at Aqua Wellness Resort for a unique experience. Aqua is the perfect space to continue the fresh year with the wise and gentle guidance of our team, leaving you feeling better than ever.
Begin the spring with a focus on YOU. Come enjoy:
– 7 nights accommodation in a beautiful treehouse
– delicious meals prepared to detox the body leaving you feeling lighter and more energized
– daily yoga and meditation to stetch the body and mind
– workshops with our team to dive into mindfulness and goal setting
– a beautiful boat ride to see the stunning Nicaraguan coastline from the sea
– A nature hike
– 3 hours of you time either to be spent in the Spa or… maybe surfing if that is more your jam 😉

Through nutrition, yoga, meditation and workshops, this weeklong retreat will initiate new healthy habits and you will leave with the knowledge you need to live a more balanced life-style. To learn more contact us at yoga@aquanicaragua.com.
---
YOUR WILD & WONDROUS HEART RETREAT WITH JENN ANDREWS & SARAH CAVENEY

April 30th – May 5th 2018
This life-enhancing wellness retreat has it all…adventure, nature, self-exploration and relaxation! Enjoy yoga and meditation sessions with Jenn on the elevated ocean-view platform overlooking the Pacific; re-connect with your mind, body, and spirit through Sarah's empowering music based Nia classes; and deepen your relaxation with a massage in Aqua's treetop spa. The natural landscape on the Emerald Coast of Nicaragua is superb for walking and hiking, while the ocean serves as a natural playground for kayaking, surfing, paddle boarding, snorkeling and swimming. More info HERE…
---
IYENGAR YOGA RETREAT WITH TERENCE OLLIVIERRA

November 1 – 5 2017
Come join Terence and Buen Karma Yoga for an amazing 5 days of Yoga.
Email ximena@buenkarma.net
---
ESO LIVE WELL RETREAT – SOLD OUT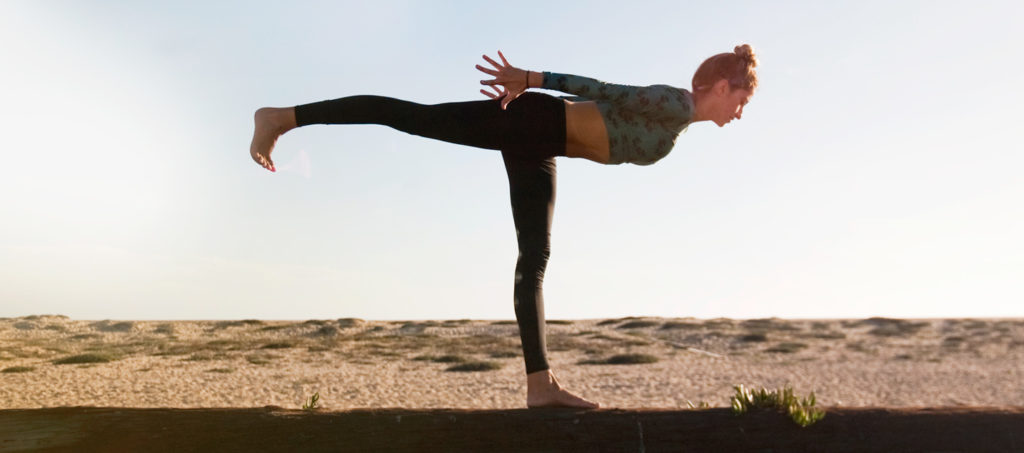 November 5th – 11th 2017
You won't want to miss out on this!! We'll be spending 6 nights and 7 days at @aquawellnessresort – we'll eat, yoga, surf, sleep, and sun. Sounds about perfect to me!!
---
YOGA RETREAT WITH COURTNEY ALLEN & NATALIE LEWIS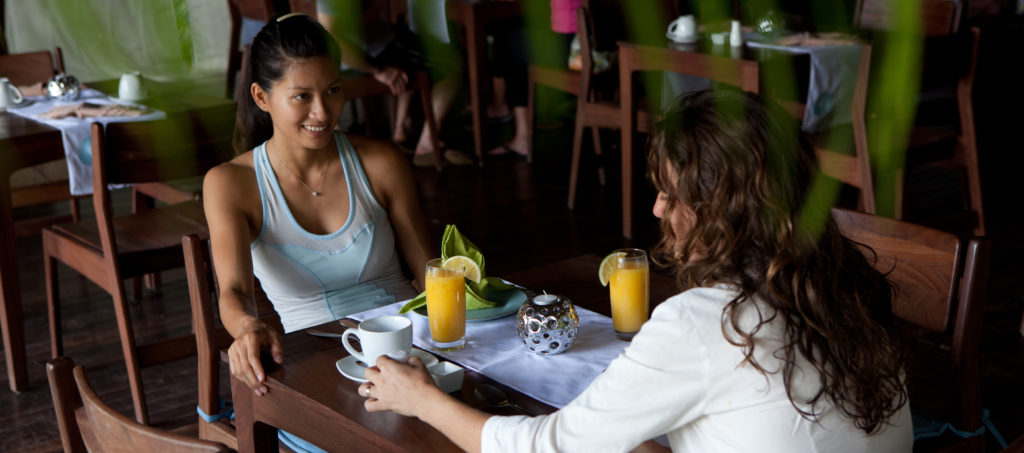 November 12th – 18th 2017
Nicaragua is the perfect place to come on a Yoga Retreat. The seclusion of the private cove and the abundance of nature surrounding you will allow you to quickly disconnect from anything unneeded.  You will quickly get into the retreat groove with twice Daily yoga at the thatched roof Oceanside yoga deck. We will practice flow, yin, meditation and hatha yoga! Both Natalie and Courtney have been working with continuing yoga and wellness education, always seeking an inspired practice – on and off the mat and have so much to share with you here! Find out more HERE.